Body by Sylvia and The Challenge 10 Project
Body by Sylvia
Welcome to Sylvia's health and wellness site for everyone who is interested in all natural, patented products to help with weight reduction. Overweight children are often victims of bullying, and one of Sylvia's life-goals is to help stop bullying of all children, especially those struggling with their weight.

ViSalus donates 90 meals to hungry or at-risk, overweight children for every individual who accepts the challenge of losing ten pounds of fat or building ten pounds of muscle.

When Sylvia first learned about Project 10 Kids, she was very excited that overweight kids now have a resource for losing weight the healthy way. A couple of months after ViSalus Sciences launched Project 10 Kids, Sylvia witnessed the first set of teenagers sharing their heart-felt testimonies of being bullied at school for being overweight.

One story that touched Sylvia's hearts was listening to Melba S. tell her story. Melba had been made fun of at school constantly for being overweight. At the age of twelve, she wore a T-shirt to school with "Save the Whales" written across the back. Melba passionately shared how she felt when the kids began pointing at her, laughing, and yelling out, "Save Melba!" That day, Melba knew that she had no choice but to end her pain by committing suicide. She was angry with herself for being "fat," and didn't want to let her parents know what was happening at school, how she felt because she loved them, and didn't want to make them feel as sad as she was.

On Melba's parents anniversary, her dad came home with a Challenge Kit from ViSalus for her mom. As you can imagine, Melba's mom didn't think a diet plan was a very kind anniversary present, and turned it down. So, Melba and her dad decided they would begin their weight loss challenge using the kit. Within two weeks, Melba had lost 12 pounds! She and her dad began exercising, and for the first time in a long time, forgot about ending her life.

By the age of 15, Melba stood on stage at a ViSalus event, with thousands of faces in the audience looking up at her. Standing proudly with confidence, she took the microphone and began telling her story. Since the horrible days of bullying and suicidal thoughts, Melba had lost an incredible 68 pounds, and was ready to begin a new journey. Her mission now is to reach as many kids as possible before they even begin to think about ending their lives, and show them how she (and her dad) started new lives, looking and feeling healthy and wonderful. ViSalus and the Project 10 Challenge is helping millions of people in 12 countries, young and old alike.

ViSalus is changing lives by offering an effective solution to the problem of obesity. Join The Challenge, change your life, and just maybe, save the life of a child by savings yours. ACCEPT THE CHALLENGE! #challengeON

Powered by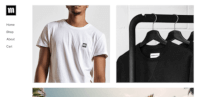 Create your own unique website with customizable templates.